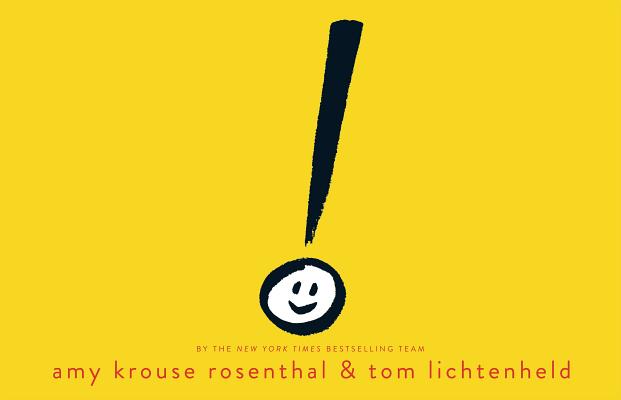 Picture Book:
Exclamation Mark
by Amy Krouse Rosenthal and Tom Lichtenheld
Book Reviewer: Carla
Five Reasons Why This Book is a Fabulous Must Read:
-As the book jacket says, "this exclamation mark is really everyone's story," and, by gosh, by the time you arrive at "The end!" you realize that it is true. You, me, everyone, we're all exclamation marks.
-The drama, delight, and ta-da of the story is how, exactly, do we go about finding our inner exclamation mark. A coming-of-age story? Sure! It's all about "fitting in and standing out and, with the help of others, finding your way."
-Take a look and see how exclamation mark, being an exclamation mark, stands out in a conga-line style line of smiley periods. What's a punctuation mark to do?
-Who better to help work through questions of belonging and identity with than a question mark!?!!
-You'll cheer as exclamation mark "breaks free from a life sentence" (hee, hee) and discovers himself and a life full of possibilities. How's that for a happy ending!?
Where Can I Find This Book? JE ROS shelved with the new picture books.